about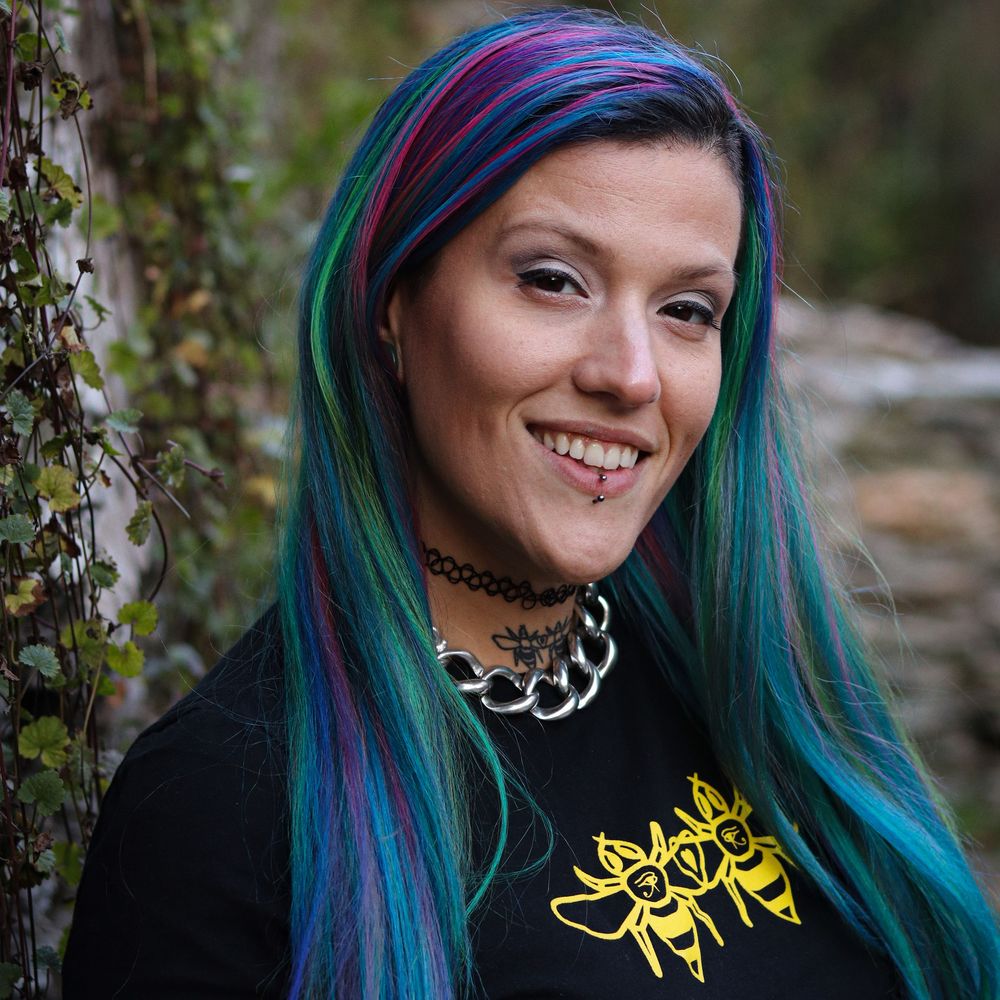 NIKKI DIGIORGIO
Owner/Operator, The TRICKI Brand
Nikki DiGiorgio is an Italian Witch, Certified Energy Healer, Informer, Protector of the Inner Child, Self-Care Specialist, Artist/Musician, + Influencer based out of West Chester, PA.
The name "TRICKI" is derived from her deep roots in the Music + Arts community, where her stage name was "TRICKI NIKKI" for over a decade before she embarked on her newest musical project with boyfriend, Rob Perna Jr., called "onyx&honey."  It is also worth noting that in traditional witchcraft practices, there are symbols used in magic called a "sigil"- an inscribed or painted symbol considered to have magical power.  The nickname "TRICK" or "TRICKI" is undoubtedly the most powerful sigil used both in her craft and every day life.
When she isn't helping people in her community, she loves to write music, create art, curate events, be surrounded by friends + family, support small businesses, and network.