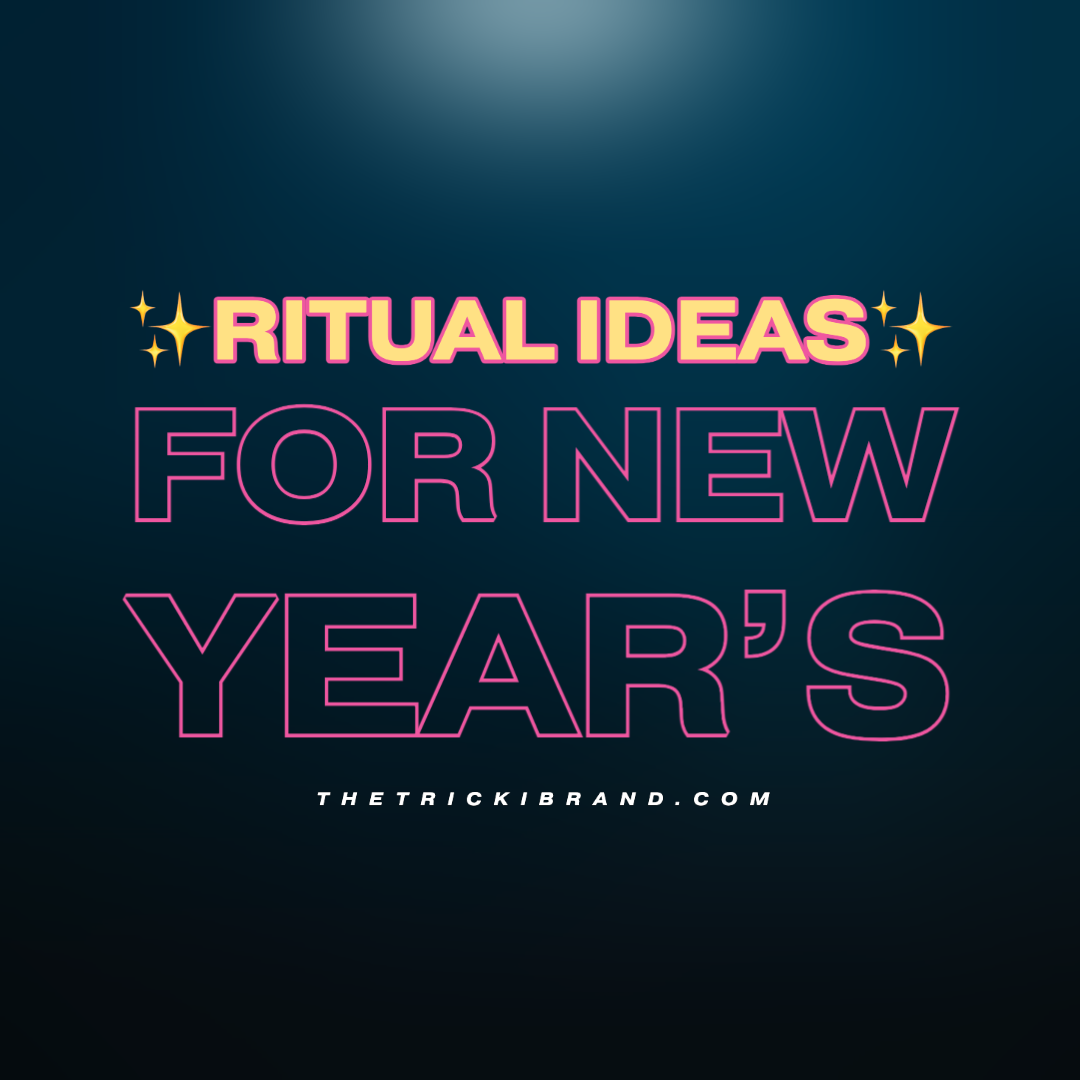 By:  Nikki DiGiorgio
---
RITUALS TALK TO OUR SUBCONSCIOUS
The best way to manifest a new outlook is to be aligned with your desired outcome, and ritual will help you achieve that shift.  
Here are some ideas to inspire a ritual that feels true, magical, + genuine to YOU 💕 
---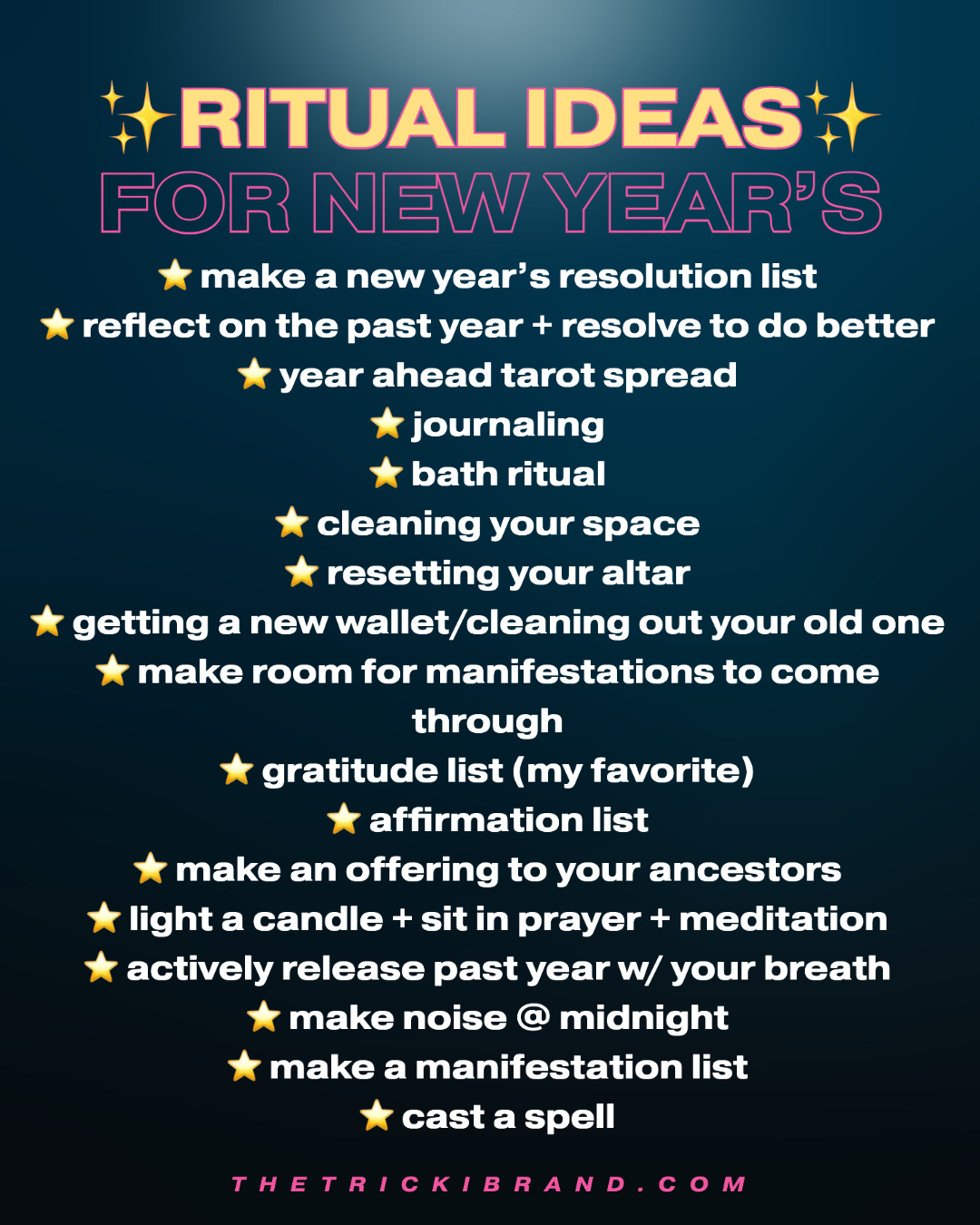 KEY NOTES:
*I suggest picking resolutions based on BOTH self-improvement + also your connection to Source/Spirit/God.  Don't do it all in vain or greed- that's very important! 
*When manifesting something, focus on how you want to FEEL receiving those things (unless you are manifesting something VERY specific).  Once you have the feeling, embody that in your every day life + share gratitude for having it.
*Making noise at midnight is historically said to push out any lingering evil spirits or energy from the previous year.  It's a HUGE collective purge across the entire world.  Use that POWERFUL energy to your advantage with your intentions.  You will immediately feel the newness in the air after the clock strikes midnight!
RESOLUTION:  a firm decision to do or not do something. 
---
WOULD YOU LIKE TO EXPAND YOUR PRACTICE BUT DON'T KNOW WHERE TO START?!  Contact me to work together!  We will find what makes you feel most aligned + what brings YOUR magic the best results!!! 
---
✨Sign up for The TRICKI Brand MAILING LIST to get exclusive access to deals, announcements + magic delivered to your inbox!✨