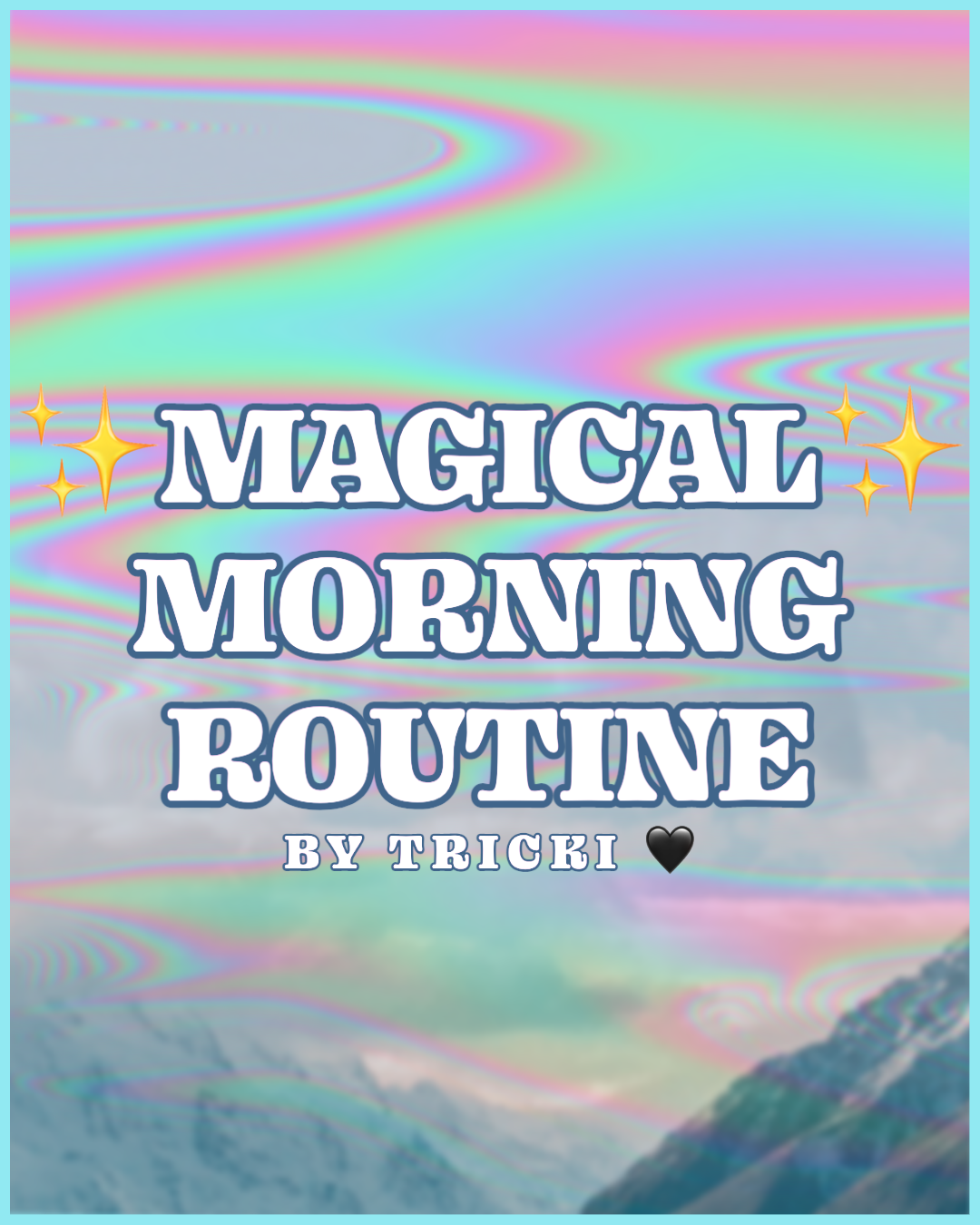 (By:  Nikki DiGiorgio)
---
In my personal experience, routines with intention behind them are THE most impactful way to shape my reality.
When I DON'T have a routine, I feel out of whack + directionless.
Some of you may ask, "But what about going with the flow?  Do routines exist in the flow state?"  To which I will answer, "Yes."
The result is setting aside, with intention, the time to be in the flow state.  You don't need to have a prescribed routine, you just need to have the discipline to show up and execute flow. 
So why am I talking about this?
---
We are entering a new season, the Spring Equinox, and we have the opportunity to wipe the slate clean + start anew when it comes to our daily lives. 
You will always hear me say it.  I LOVE AN ENERGETIC CLEAN SLATE!  I can mold + direct the energy wherever I want it to go.  True magic. 
So!  I decided to share with you, straight from my wall to your screen, my personal morning routine that I made for myself.
FULL DISCLAIMER:  I was NOT adhering to this schedule, or any schedule really, during the Winter.  And that's okay!  The winter calls us to show up for ourselves differently than it does in the Spring.
But... it IS Spring now.  So we are changing gears.  As Nature around us starts to bloom + come alive, so do we.  We are coming out from hibernation to play.  We are feeling the suns on our faces; the warmth is returning. 
So let's get excited!
Let's welcome this new season in our lives with an open heart. 
---
Here's my fool-proof, divinely inspired + guided, personal morning routine.  When I check all these boxes to start my day... I levitate.  Real shit.  Enjoy.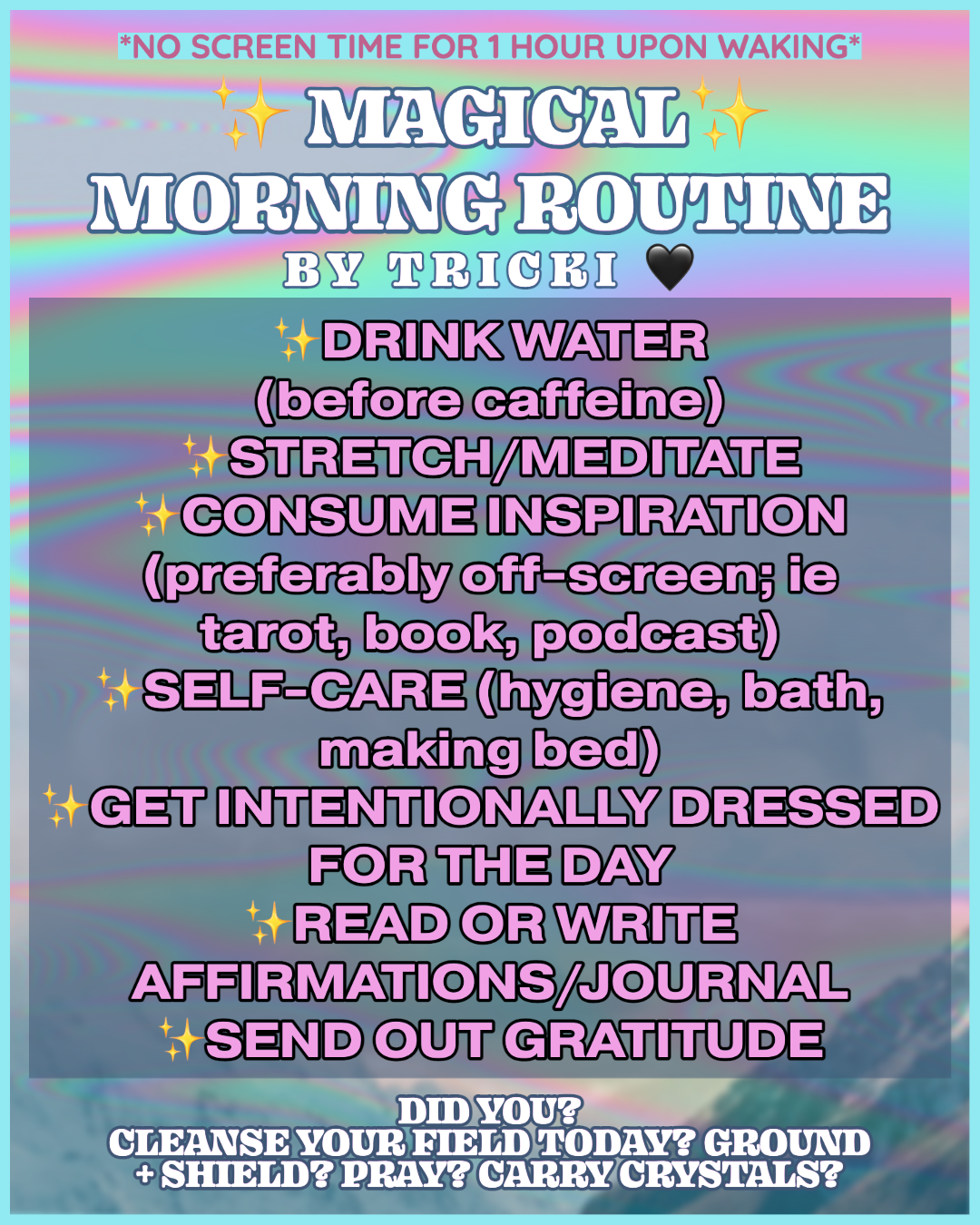 As always, tailor these suggestions to your own magic + routine, as needed.
TRICKI