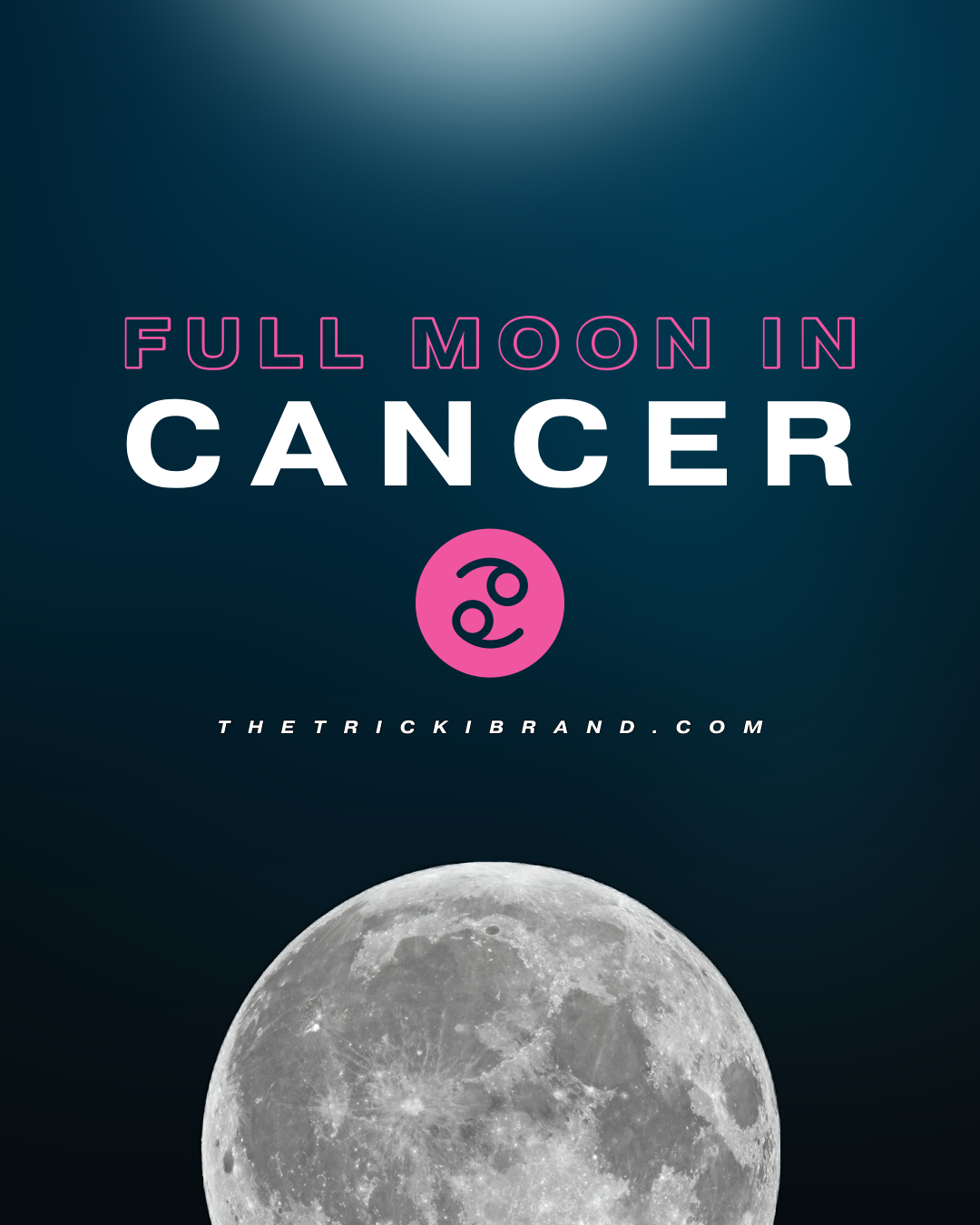 By:  Nikki DiGiorgio
---
Happy Full Moon in Cancer, my loves.
In keeping with this month's theme of getting in your body (READ: Venus RX, Mercury RX), this Full Moon brings that same energy.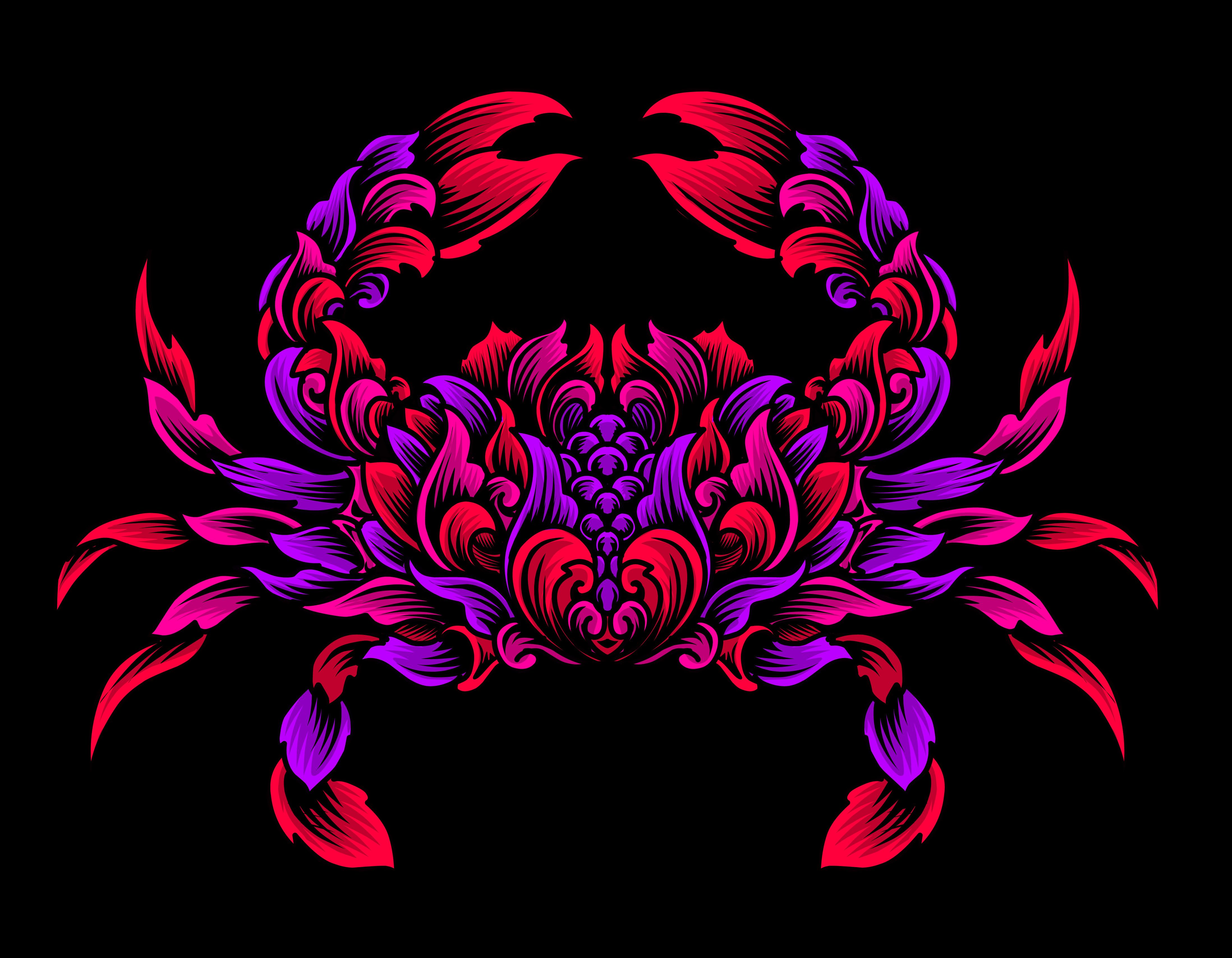 Cancer is the Crab of the Zodiac.
Encapsulated by a shell, a crab carries its home on its back.  The shell symbolizes Protection + Privacy but more importantly it protects the crab itself.
We can embody Cancerian energy by tending to our homes, both the one that shelters us, and also the homes within our bodies.  
This looks different for each individual but I suggest going with the first thing that came to mind when you read what tending to your homes + body meant. 
---
Focus on your "outer shell" as well because this represents how you protect your energy and enforce your boundaries.  How are you spiritually protecting yourself daily?  When is the last time you cleansed your space?  In what ways are you consciously, and unconsciously, giving away your power?  Who are you allowing to have access into your personal life knowingly or unknowingly?  These are all things to consider when thinking about the protective outer shell of Cancer energy because Cancers are heavy on their privacy!
---
WORKING WITH FULL MOON ENERGY:
❤️‍🔥  Work with the element of water
❤️‍🔥  Let your emotions flow
❤️‍🔥  Protection Magic
❤️‍🔥  Journal about what you want to release with the Full Moon
❤️‍🔥  Make Moon Water
❤️‍🔥  Charge your crystals with the Full Moon light
❤️‍🔥  Bath Ritual
❤️‍🔥  Do a "shielding" meditation
❤️‍🔥  Get comfy + cozy in your HOME
❤️‍🔥  Perform Energy Work on Yourself  (See below)
---
On a heavier note, we can expect some serious emotional upheavals with this Full Moon.
Be mindful as old wounds, triggers, thoughts + belief systems begin to surface.  They may even feel volatile given the current Astro Climate.
My only suggestion based off my current lived experience is witnessing them.  Sometimes there is no escaping Grief when it decides to rear its head.  It is begging you to be felt + released.
✨ HEAL YOURSELF:
A helpful practice for me when grief shows up is to find a quiet place, even if only for 5 minutes. I begin by taking a few deep, cleansing breaths with my eyes closed and hands over my belly + heart.  I imagine talking to my hurt as its own entity, which usually shows up as an inner child, and I ask what it needs to say.  I let the emotion swirl inside me + fully feel what's happening.  I wrap my arms around myself + whole heartedly lend myself compassion, love, + support.  The kind of support I desperately seek others to give me.  I forgive myself for trying to do the best I could.  I self-soothe.  I re-parent. 
This is how we heal ourselves.  This is how we actively release stuck energy.
(If you are unsure how to do this or would like to bring a witness with you, set up an Energy Healing Session today, virtual or in-person.)
---
We are fully supported by Mother Nature herself with this Full Moon to FEEL + RELEASE the emotions that are showing up. 
Cancer is ruled by the Moon and is no stranger to the tides changing + becoming violent.  Some of us may be in rough waters.  But the storm will pass.  I promise 💕 

Be kind to yourselves as you navigate these stormy waters.
---
STAY TUNED FOR MY *LATEST RELEASE* OF AURA MISTS + SMUDGE SPRAYS CRAFTED + CHARGED ON THE CANCER FULL MOON!  I WILL RELEASE THESE AFTER THE FULL MOON HAS PASSED.  SMALL BATCH ONLY!  FIRST COME, FIRST SERVE!  
TRICKI